The Fondation Charles-Bruneau celebrates sugaring-off time and the spirit of generosity with its family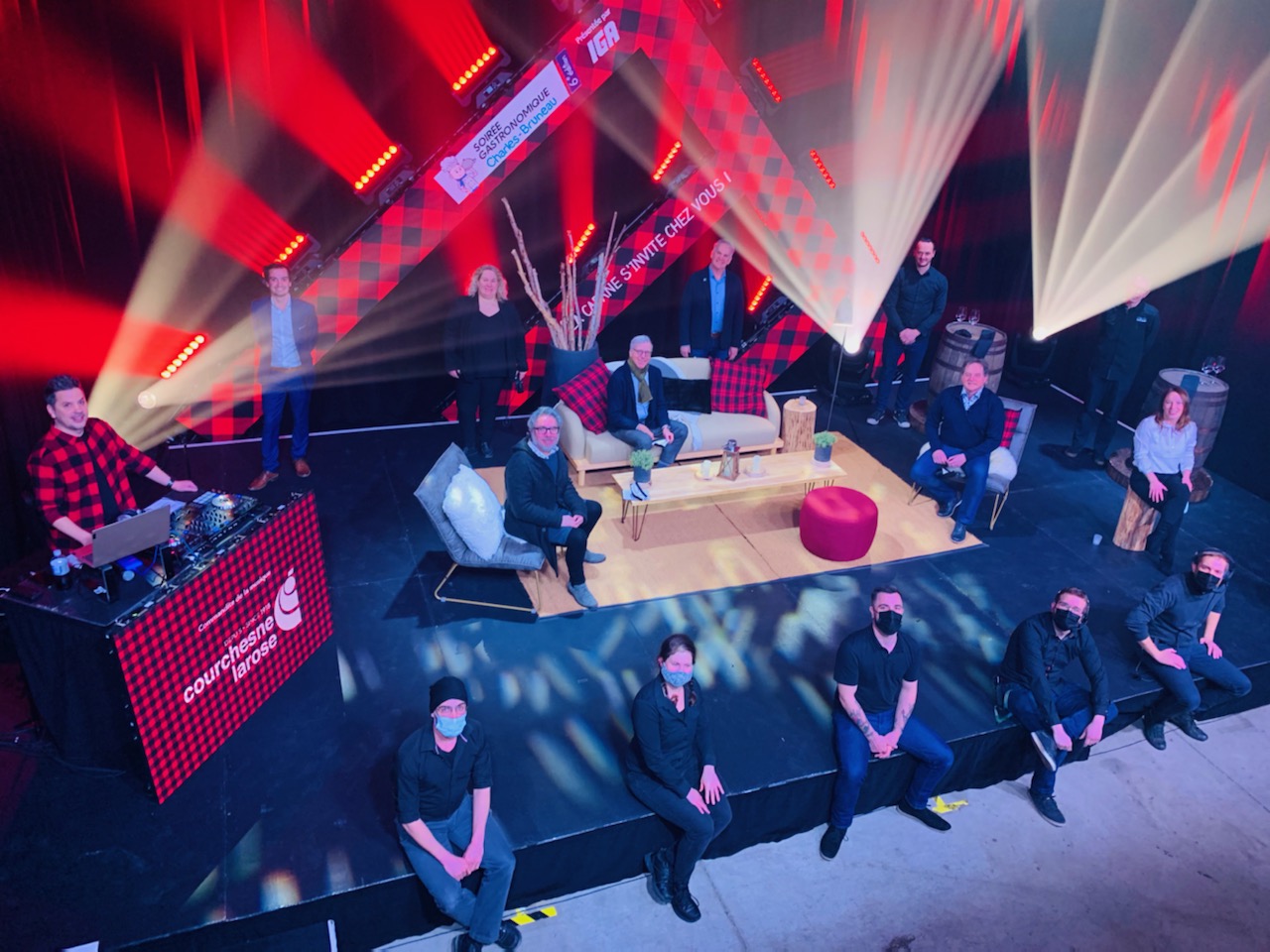 On Saturday, February 20, to perpetuate a winning annual tradition, the Fondation Charles-Bruneau held the 6th edition of its culinary event in virtual mode; the Soirée gastronomique Charles-Bruneau, presented by IGA. Despite the distance, the Foundation's guests and partners showed their great affection for the cause of children with cancer by raising the generous sum of $300,000.
Unable to get together, the Fondation Charles-Bruneau invited the members of its large family to a virtual evening under the unifying theme of Sugar Time. In the comfort of their homes, guests were able to take part in an interactive online experience and enjoy a copious ready-to-eat meal prepared by chef Martin Picard and the Cabane Au Pied de Cochon team.
As head of the animation, actor and host Christian Bégin was able to create intimate exchanges among the few speakers who were present on Creativ Nation's broadcast set, including the Fondation's spokespersons, actor Paul Doucet and anchorman Pierre Bruneau, as well as the event's honorary president, Pierre St-Laurent, Executive Vice President – Quebec at Sobeys. Victoria Paquin, an 11-year-old girl undergoing treatment since May 2019 for acute lymphoblastic leukemia, was also on hand to deliver a moving testimonial.
While pleased to see that this initiative was well received by the community, Pierre Bruneau, spokesperson and former founder of the Fondation, stated that "in the current pandemic context, cancer is not taking a break. Taking part in a fundraising event is one of the most effective ways to support a cause that is close to your heart. By doing so, you remind families affected by a child's cancer that they are not alone or forgotten. Together, we stand up for them."

"IGA and its merchants are proud to be involved with the Fondation Charles-Bruneau for the past 14 years. Once again this year, this evening allowed us to raise awareness among our large business network about the importance of this cause, which supports the development of projects dedicated to pediatric oncology in Quebec," said Pierre St-Laurent, Executive Vice-President – Quebec at Sobeys.
Many other surprises were in store, including the presence of many public figures who agreed to donate their time to the cause, including Antoine Vézina, Tammy Verge, Antoine Bertrand, Ève Landry and Debbie Lynch-White, to name but a few. Wonderful prizes offered by the Fondation's partners were also the subject of a silent auction, which helped boost the amount raised during the evening.
The Fondation Charles-Bruneau would like to thank IGA, official presenter of the evening, as well as its major partners and sponsors: Pomerleau, Canadawide, Garoy Construction, Harden, CIM Conseil, SAQ, Cascades, Superteck Expert-conseil, Courchesne Larose and Lassonde, who made a significant contribution to the success of this evening. Not to mention a generous donation of $50,000 made by the distribution company Krops.
The 2021 Soirée gastronomique in numbers
Amount raised: $300,000;
This 6th edition took place on Saturday, February 20, 202;
600 guests and more than 30 participating companies;
300 meal boxes from the Cabane à sucre Au Pied de Cochon sold to benefit the cause;
In 2020, the Gastronomic Evening raised $360,000. Since its inception, the event has collected close to $2 million to support pediatric hemato-oncology research.
---
The Fondation Charles-Bruneau's signature events raise funds for pediatric hemato-oncology research in Quebec. They prove their worth, some of them for many years already.