Our volunteers
The members of the Fondation Charles-Bruneau dream of offering Québec children a cancer-free future. But we're not alone: our volunteers spare no effort to fulfill this wish and forge a clear path towards our ultimate objective.
Our business volunteers
The Fondation presents annual events meant to raise funds for pediatric oncology research. Our valuable business volunteers play a vital role in staging these events by drawing on their experience and networks of contacts. For exampIe, they:
Sit on organizing committees for events;
Promote events and help recruit participants and partners;
Advise our team concerning the tools and actions to put in place to promote the success of these events.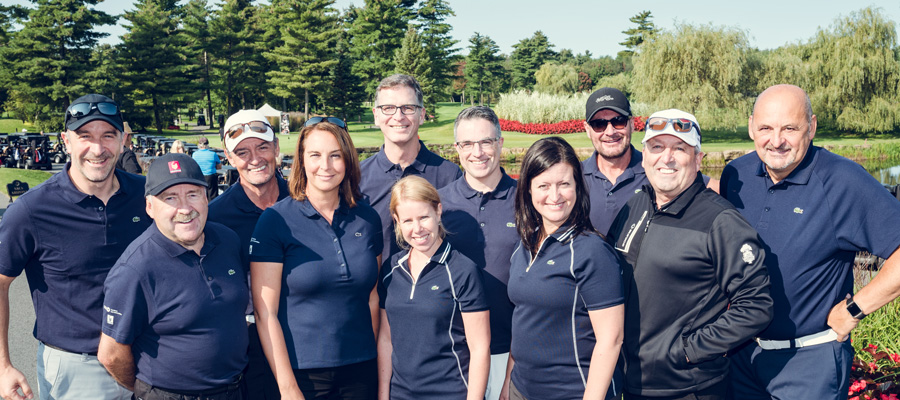 Our field volunteers
The success of our events invariably hinges on the commitment of our field volunteers. Your involvement is essential. We're privileged to have you alongside us as we work to ensure that Québec children enjoy a cancer-free future.
Thank you for joining us, year after year
Suzanne Beaumont
Luce Bégin
Michel Bibeau
Richard Bigras
Daniel Bilodeau
Caroline Blais
Mélissa Blais
Geneviève Blanchette
Michel Bouchard
Miranda Bouchard
Monique Boucher
Raymond Boucher
Johanne Brabant
Madeleine Caron
Claudine Chalifour
Étienne Couillard
Luc Couillard
Daniel Cournoyer
Anne-Joceline Cyr
Patrick Dagenais
Claire Daniel
Serge Deshaies
Maryse Desmarais
Jan P. Dubé
Félix Dufour
Éléonore Durocher-Bergeron
Jacques Duval
Laurent Emery
Mylène Ferguson
Christian Ferguson
Lyne Gardner
Sylvie Giroux
Suzanne Gonsalves
Nécia Gourdes
Pascal Grenier
Stéphanie Hamelin
Alain Lafrenière
Guillaume Lambert
Thierry Lambert
Jean-Marc Landry
Diane Langlois
Marc-André Laporte
Guylaine LaRocque
Isabelle Laurin
Manon Lecavalier
Bernard Legault
Alain Levasseur
Louise Lévesque
Bernard Loignon
Madeleine Michelis
Tuan Nguyen
Jean-Pierre Pagé
Sophie Pellerin
Nicole Pharand
Marie-Soleil Quesnel
Stéphane Rousseau
Suzanne Roussin-Dionne
Nadine Stipetic
Lucie Tremblay
Pierre Tremblay
René Tremblay
Anne-Marie Vallée
Carmelle Venne
Anna Wojcik
Vincent Coutu-Trépanier
Alenka Balciarova
Alenka Balciarova
Hugo Collins
Marina Côté
Alexander D'Arienzo
Anne-Julie Deschênes
Gabriel Dusseault
Michèle Fabi
Ariane Fournier
Karine Fournier-Dupuis
Camille Gagné
Marianne Gaumond
Djavan Habel-Thurton
Nicolas Juhos
Daphnée Lalonde
Jade Lavigne
Océane Lemaire
Jacynthe Ménard
Laîla Rachid
Bianca Ugolini
Jade Wilson-Faubert
Hugo Fortier-Topping
Richard Gauthier
Isabelle Gendron
Philippe Gravel
Christian Jassak
Patrick Laprise