Discover the four heroes of the Circuit bleu Charles-Bruneau!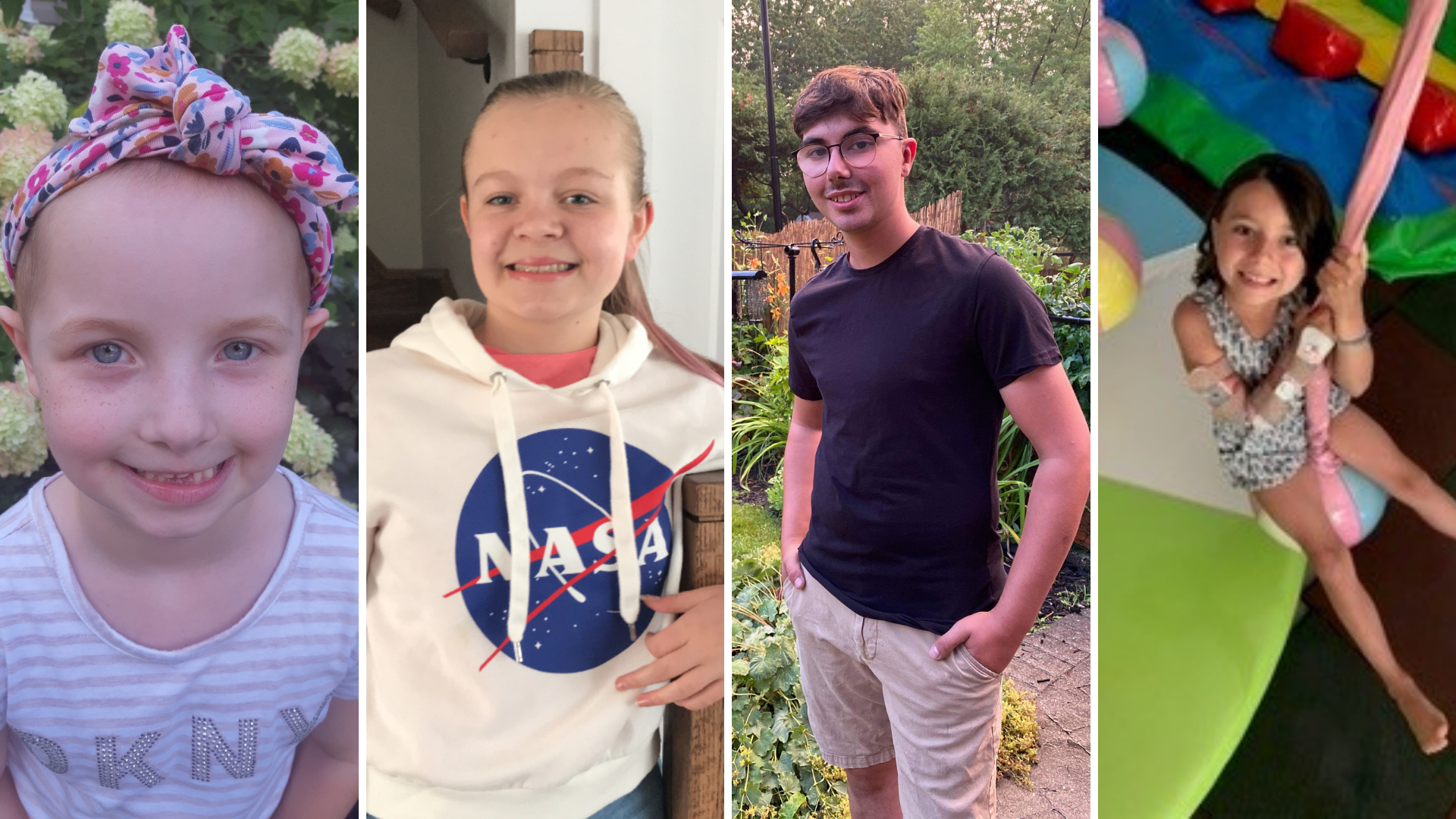 Lyanna, Ariane, Zachary and Alyah all have their own unique stories, but share an inspiring courage and strength. Their common resilience makes them the perfect heroes for the Circuit bleu Charles-Bruneau, which will take place from September 10 to 12.
Here they are!
Lyanna, age 6

Young Lyanna was diagnosed with a Wilms tumor in August 2019, following recurring back pain. She didn't experience entering elementary school like other children her age; soon, she had to have her kidney removed and begin chemotherapy and radiation treatments.
Despite this, Lyanna is known at the Charles-Bruneau Pavilion of the Sainte-Justine UHC as a little ball of energy that moves a lot of air and is very determined.
Her nickname? The Little Tornado!
After a few months of intensive treatment, Lyanna has just celebrated a full year of remission. She went through this ordeal like a champion, with a lot of courage and with the precious support of her friends at the hospital.
Ariane, 15 years old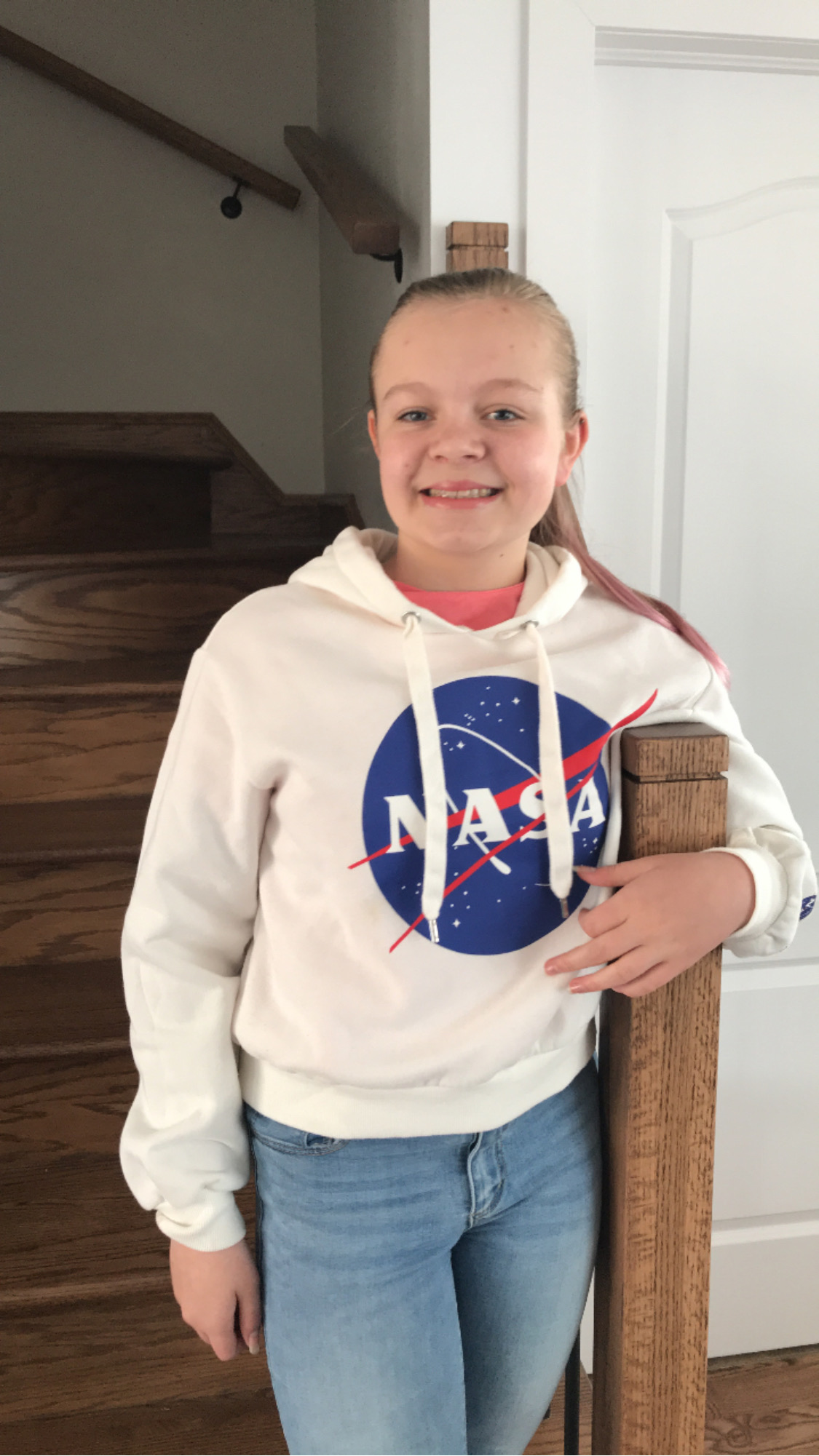 Ariane was diagnosed with cancer in 2016 after an ultrasound detected a mass behind her left kidney. Although she understood the seriousness of the situation and followed her doctor's advice and recommendations to the letter, Ariane never saw herself as sick. She continued to do the things she loved, like drawing and watching anime.
Now celebrating over two years of remission, Ariane is now involved in giving hope to other children who are going through a similar situation. She has also gone back to school and enjoyed meeting up with the friends she missed so much.
Her biggest dream? To become a medical examiner. Let's just say that she has all the courage and determination needed to get there!
Zachary, 18 years old

Since his cancer diagnosis in January 2020, Zachary has been undergoing treatment at the Charles-Bruneau Pediatric Oncology Unit of the CHU in Sherbrooke.
At almost the same time, his mother was diagnosed with lung cancer, for which she is still being treated. United in an impressive resilience and strength, the two have moved through this ordeal together, like true heroes.
In recent months, Zachary has regained his strength. The courageous young man has been able to return to work one day a week and to go back to school at a distance. He even completed his driving course and got his license "on the first try"!
Zachary's treatment is scheduled to end in April 2022, a date that means a return to his passions – skiing, biking, four-wheeling and hunting!
Alyah, age 6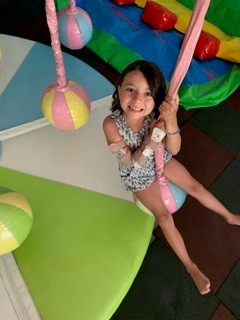 Alyah was diagnosed with Ewing's sarcoma, a form of bone cancer, three days before her 4th birthday. Brave and strong, the young girl went through ten months of chemotherapy like a true champion, and underwent major surgery to remove the tumor.
Two years later, Alyah is in remission and doing very well. She still wears her big smile, the same one she kept throughout the treatments and that brightened up the days of the nursing staff at the Centre de cancérologie Charles-Bruneau of CHU Sainte-Justine.
She recently started school and spends her days running and playing with her friends. As Alyah herself says, she is an "invincible princess"!
If you would like to support the paddlers who will be sailing in honour of our four Heroes, you can make a donation.