Field volunteer – Online registration
The effective presentation of events depends greatly on a team of dedicated volunteers in the field. These volunteers carry out a range of tasks, assigned on the basis of their strengths and interests, and everyone benefits! Join this dynamic, inspiring and large extended family and do your part to help advance research on behalf of children with cancer.
If you are selected as a volunteer, you will need to complete a health assessment questionnaire.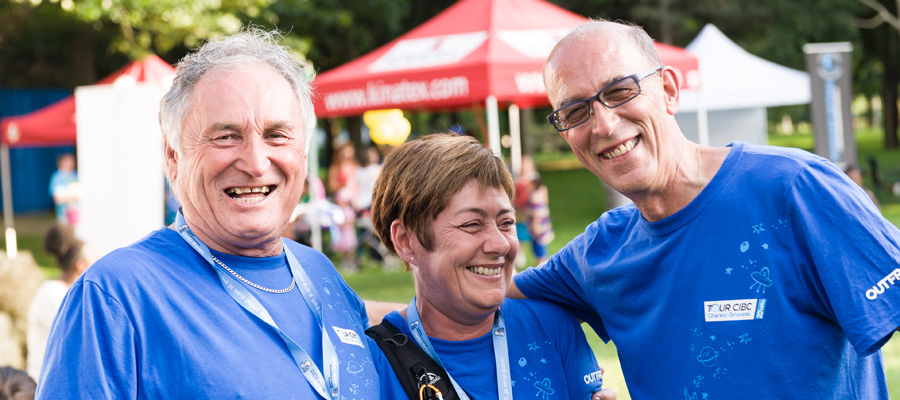 Registration