A Major Commitment at the Montreal Children's Hospital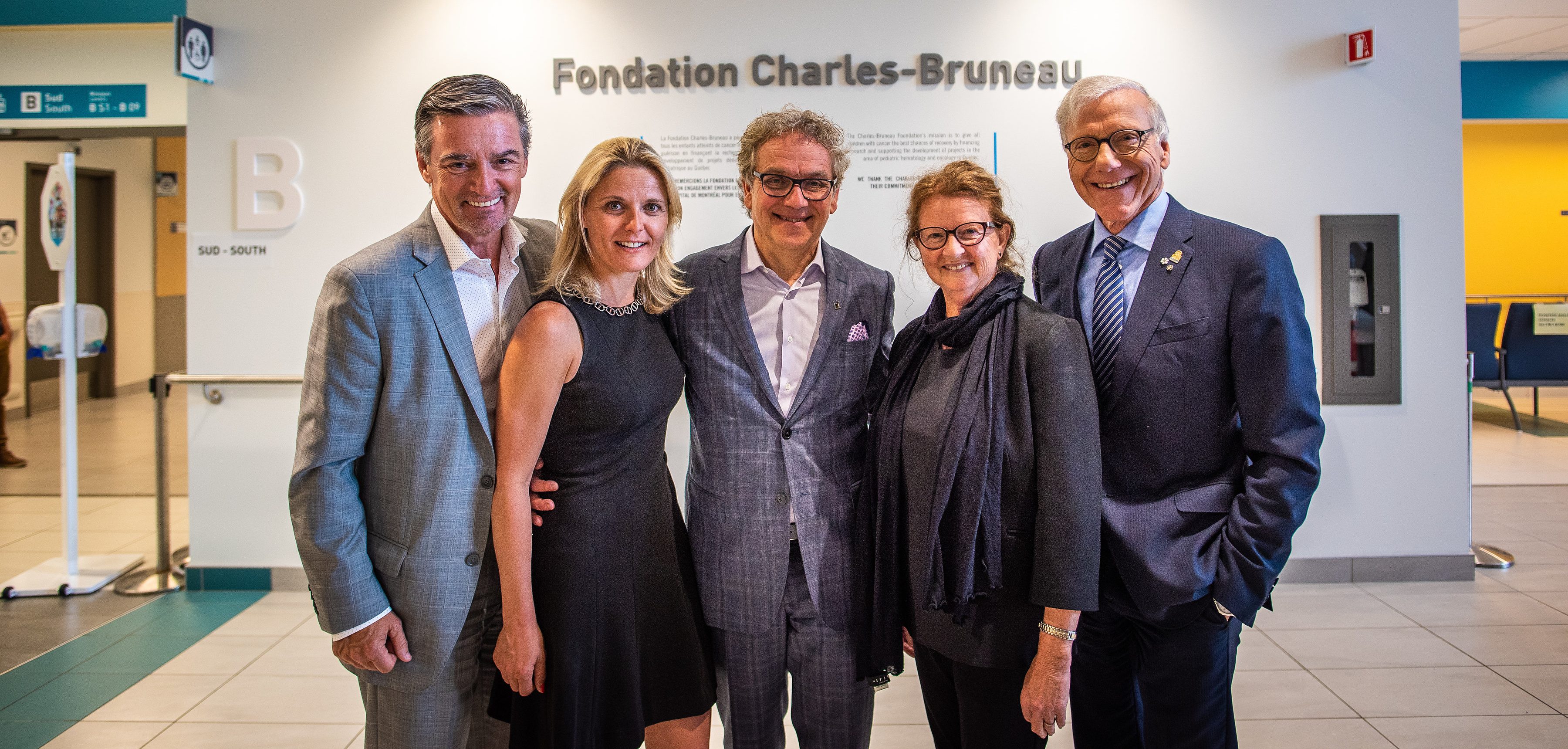 The Foundation celebrates a new commitment of $ 4 million!
Big smiles greeted us as we celebrated our first financial commitment in research at the Montreal Children's Hospital last Monday.
We had a touching testimony from pediatric hemato-oncologist, Nada Jabado, M.D.
This investment will allow her team to advance children glioblastoma research, one of the most devastating forms of brain cancer.
We also met the family of the young Simon-Luc who had a successful operation 6 years ago, following a ganglioglioma, a brain tumor generally difficult to remove. He had the great opportunity to participate in an experimental treatment led by Nada Jabado, M.D. The researchers developed a targeted treatment that ultimately reduced his tumor by more than 75%.
Simon-Luc was happy to tell us about his dreams and plans for the future!
Subsequently, the guests were able to head to the P.K. Subban Atrium, where the new recognition of the Charles-Bruneau Foundation was inaugurated.
To carry out this ambitious project, the Foundation is proud to count on the trust and generosity of many donors.
In particular, we salute the loyalty of the Foundation's five major philanthropic partners:
CIBC;
St-Hubert Foundation;
Tremblant's 24h Foundation;
Sobeys – IGA;
Québecor.
Knowing that they are by our side, as well as the thousands of generous donors, is a great privilege and it allows us to look forward to the future of our children.
Thank you also to all those who, year after year, are actively involved with the Foundation and make up what is known as the great Charles-Bruneau family!
  From left to right on the photo: Mr. Michel Bouchard, Vice-President of the Foundation's Board of Directors, Ms. Rebecca Dumont, Executive Director of the Foundation, Mr. Richard Laramée, Chair of the Foundation's Board of Directors, Mrs. Ginette Bruneau, Mr. Pierre Bruneau, Board Member of the Foundation.