A reward from CIBC to recognize cyclists' commitment to the cause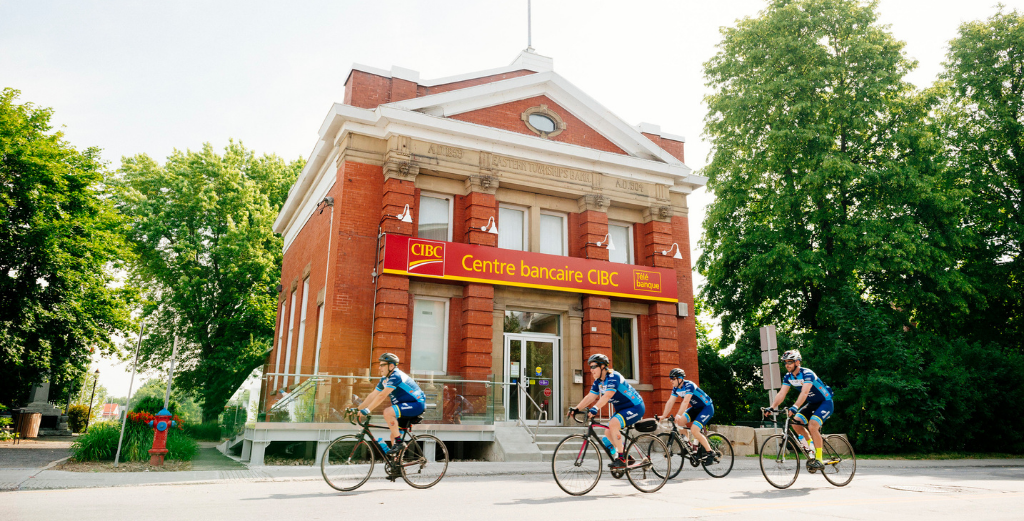 Powered by CIBC, the "Redoubling our Efforts for a Cancer-Free Childhood" campaign will give a positive boost to the personal fundraising efforts of the Tour's registered cyclists (both in person and remotely).
Congratulations are due to the Tour CIBC Charles-Bruneau cyclists for their fundraising efforts in preparation for the 25th edition of the event this July. That's why CIBC is offering them a special gift that also benefits the cause of children diagnosed with cancer.
From May 20 to 30, CIBC will recognize the fundraising efforts of the participating cyclists by making an additional donation on their individual pages for every $250, $500 or $1,000 raised, up to $25,000.
With this initiative, CIBC also intends to encourage the community to act together for the same goal: to beat pediatric cancer. Every dollar raised will support the development and financing of research projects dedicated to pediatric hematology-oncology in Quebec.
Thank you to CIBC, a major partner of the Tour CIBC Charles-Bruneau, for redoubling its efforts and generosity for a childhood without cancer!
Encourage a cyclist by making a donation or soliciting your network to give on your personal page. This offer ends on May 30, 2021.
Details and rules
Between May 20 and 30, 2021, an additional donation from CIBC will be made on the personal page of cyclists and supporters registered for the 2021 edition of the Tour CIBC Charles-Bruneau for each $250, $500 or $1,000 raised, up to a maximum of $25,000.

Raise $250 by May 30 and receive a $25 donation from CIBC.

Raise $500 by May 30 and receive a $50 donation from CIBC

Raise $1,000 by May 30 and receive a $100 donation from CIBC.

Cyclists and supporters who raise a minimum of $250 between May 20 and 30, 2021 are automatically eligible to receive this offer.

No registration is required.

Donations will be deposited on each participant's personal page no later than one week after the campaign ends.

The offer is valid only once per participant for a maximum donation of $100.