Amazon YUL2 remits the sum of $31,000 to the Fondation Charles-Bruneau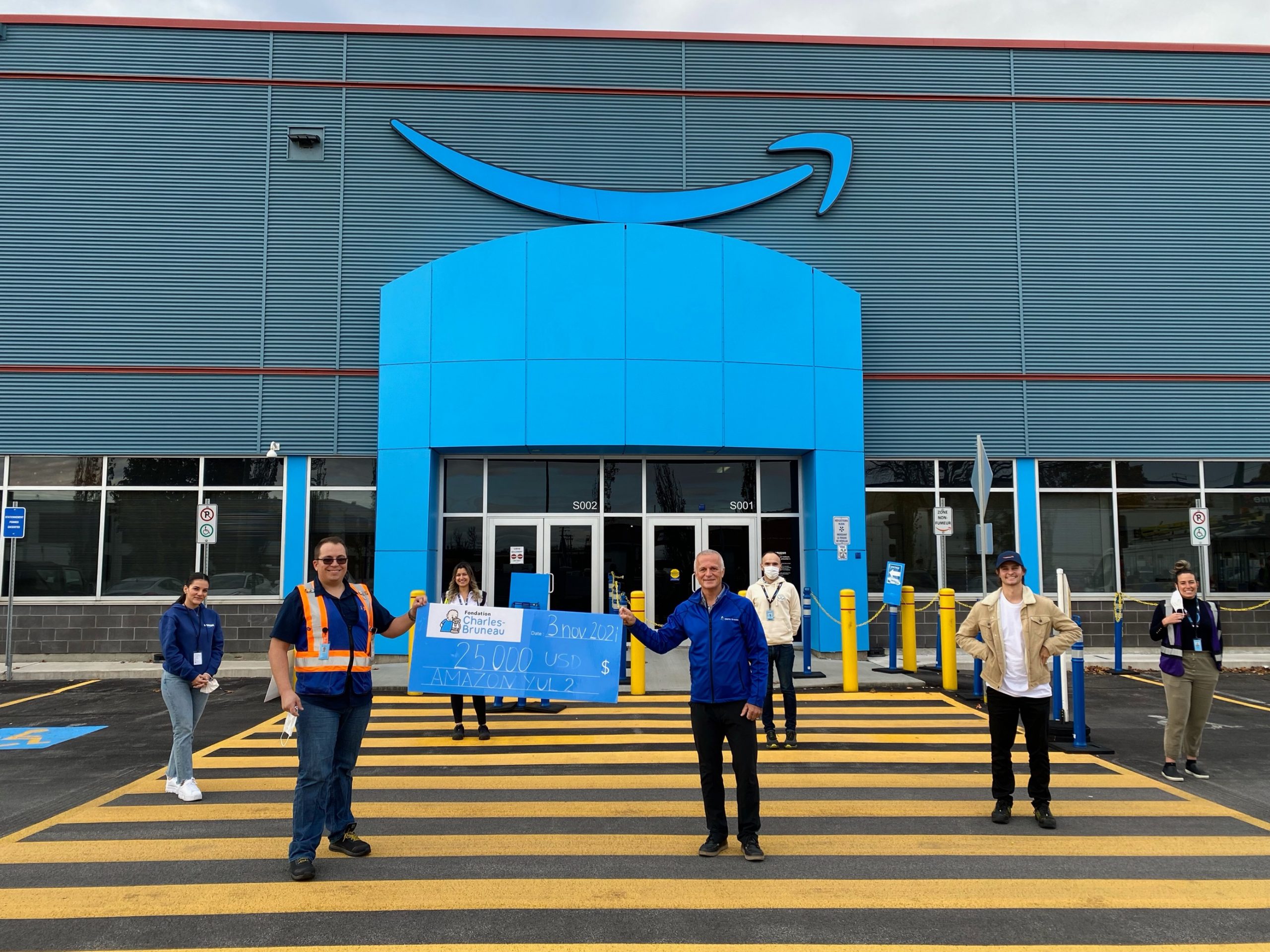 Once again this year, the team at the Amazon distribution centre in Quebec showed admirable generosity by raising funds for research projects in pediatric hematology-oncology.
The highly motivated individuals who make up the team at the YUL2 distribution centre in Lachine took part in the PJammin® for Kids with Cancer challenge by wearing pyjamas to work in support of children with cancer. This activity is a nod to the young patients who wear pyjamas for long periods during their hospital stays.
Amazon employees across the world are pooling their efforts in the fight against pediatric cancer. To mark Childhood Cancer Awareness Month last September, they participated in the Amazon Goes Gold initiative aimed at raising funds to support research and heighten awareness of the ravages caused by this terrible disease.
A special thanks goes out to the team led by Jean-François Héroux, director of Amazon Canada's YUL2 site, for inspiring employees to give it their all, which resulted in the team winning the activity for the second consecutive year.