Comfort for our families with Cascades Fluff & Tuff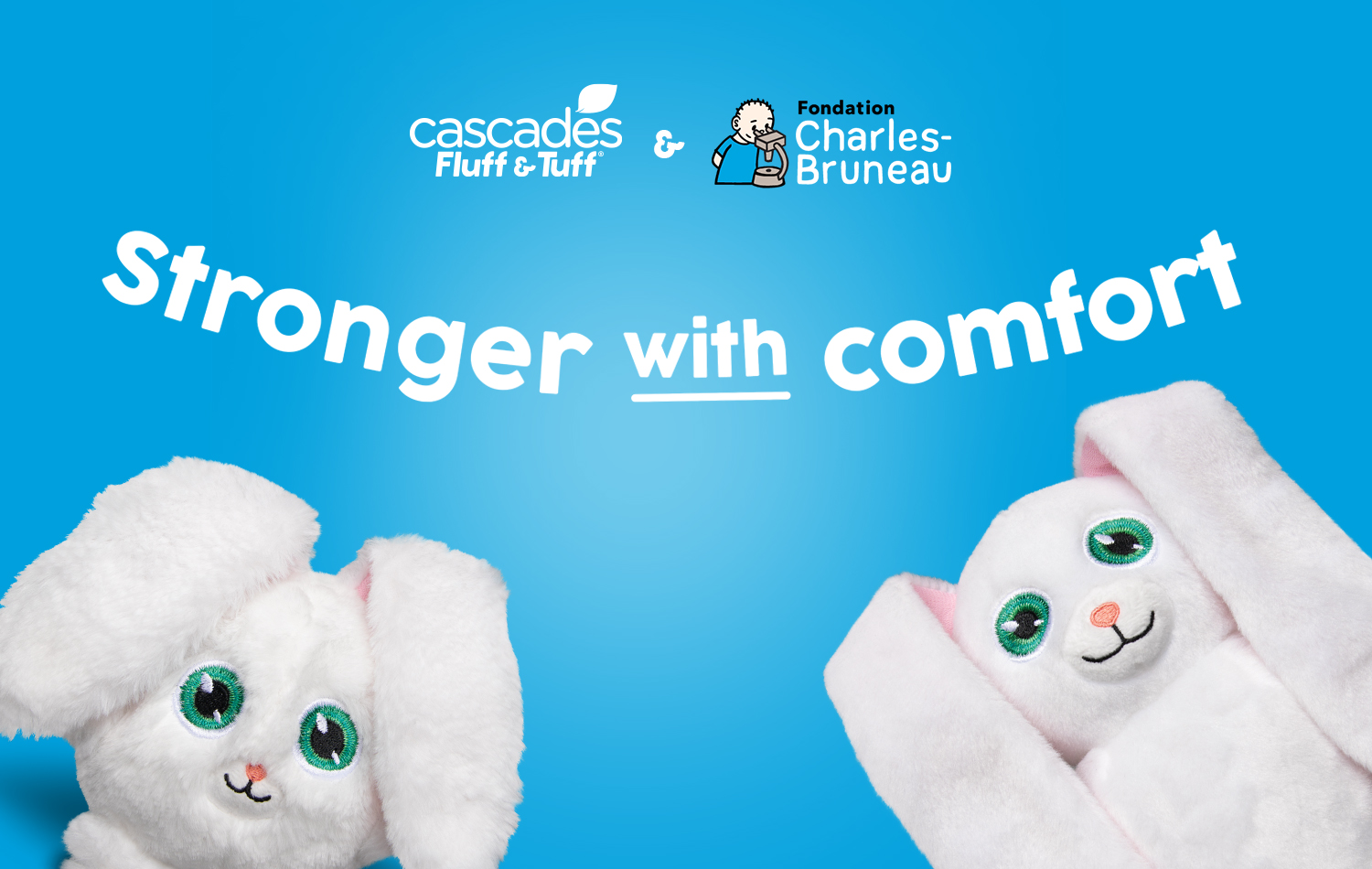 On June 10, Cascades Fluff & Tuff will be launching the "Stronger with comfort" operation to benefit the Fondation Charles-Bruneau and offer a wave of gentleness and support to children with cancer and their families.
On Wednesday, June 10, starting at 9 a.m., Quebecers can visit www.cascadesflufftuff.com to adopt one of Cascades' beloved mascots: Fluff and Tuff. Depending on their preference, buyers can choose to welcome Fluff, who has a soft personality, Tuff, who has great strength of character, or the friendly duo of bunnies.
All profits from the online sale will be donated to the Fondation Charles-Bruneau, dedicated to pediatric cancer research. As a reminder, on September 26th, this operation raised $60,000 for the foundation and the stuffed animals available at the time were sold out in a record time of fifty minutes.
"This campaign is a win-win formula that makes all parties happy! On the one hand, participating families offer something sweet to a child in their family circle by purchasing a stuffed animal and, on the other hand, the donations made to our Foundation through the purchase of the plush toys allow us to provide all children affected by cancer in Quebec with the best chances of a cure," explains Rébecca Dumont, Director General of the Fondation Charles-Bruneau.
"Cascades is very proud to pursue its commitment to the Fondation Charles-Bruneau in order to help children diagnosed with cancer and their families. In this year marked by COVID-19, which is a barrier to the holding of many popular fundraising events such as the Tour CIBC Charles-Bruneau, I invite the public to join us in an effort to raise funds by purchasing a stuffed animal or by making a donation directly to the Foundation," said Mario Plourde, President and CEO of Cascades.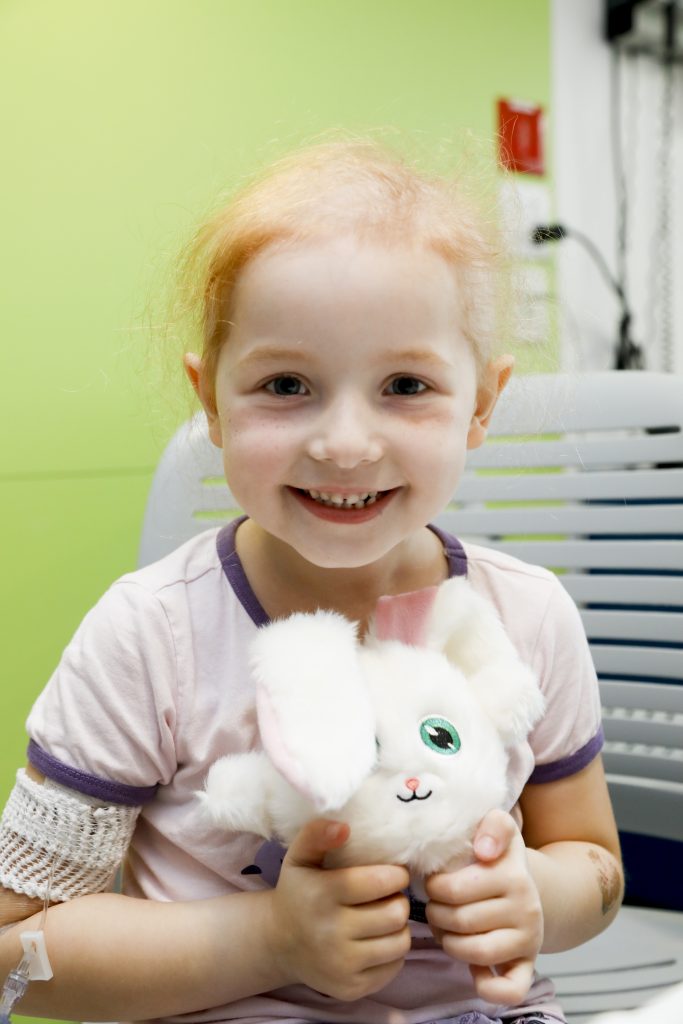 Through this operation, Cascades, who has been involved with the Fondation Charles-Bruneau for nearly 16 years now, also wishes to invite its community to leave messages of support for families affected by childhood cancer on their website. The comforting words will then be sent to the parents of the children receiving care in the 4 Centres and Units Charles-Bruneau across Quebec.
For families like 5 year old Lyanna ( in the photo), these messages will put a balm on the challenges and hardships they had to go through following the cancer diagnosis. In August 2019, Lyanna was diagnosed with Wilms' tumour.
The little girl, who is always in a great mood despite everything, has just celebrated the end of her chemotherapy treatments. This past year, Lyanna has shown a lot of courage and the words of support from the Cascades Fluff & Tuff community will do her a lot of good.
For more details on the campaign, visit www.cascadesflufftuff.com.
---
Join Cascades Fluff & Tuff to provide a strength and softness to children with cancer!
Welcome a Fluff or Tuff  stuffed animals into your home.