Hydrajet.net raised more than $48,000 with a car wash a fundraiser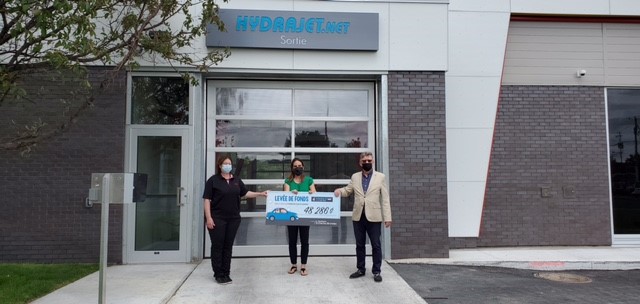 In June 2021, Hydrajet.net held a car wash operation to benefit the Fondation Charles-Bruneau.
To participate, people were invited to do a good deed by visiting a participating Hydrajet.net car wash station in their neighborhood. For every extra cleaning package sold between June 1 and 30, 2021, $1 was donated to the Fondation Charles-Bruneau.
This initiative was very well received by the community and several car wash stations across Quebec, located in Voisin and Boni-Soir convenience stores, joined forces to collect donations for the cause. Together, they raised $48,286.
With this donation, the Fondation Charles-Bruneau will be able to support the development of innovative projects dedicated to pediatric hemato-oncology in Quebec. On behalf of the families affected by childhood cancer, thank you for your generosity!
To learn more about Hydrajet.net, visit hydrajet.net.