Registration for the 2nd edition of the Charles-Bruneau Cup presented by IGA is open!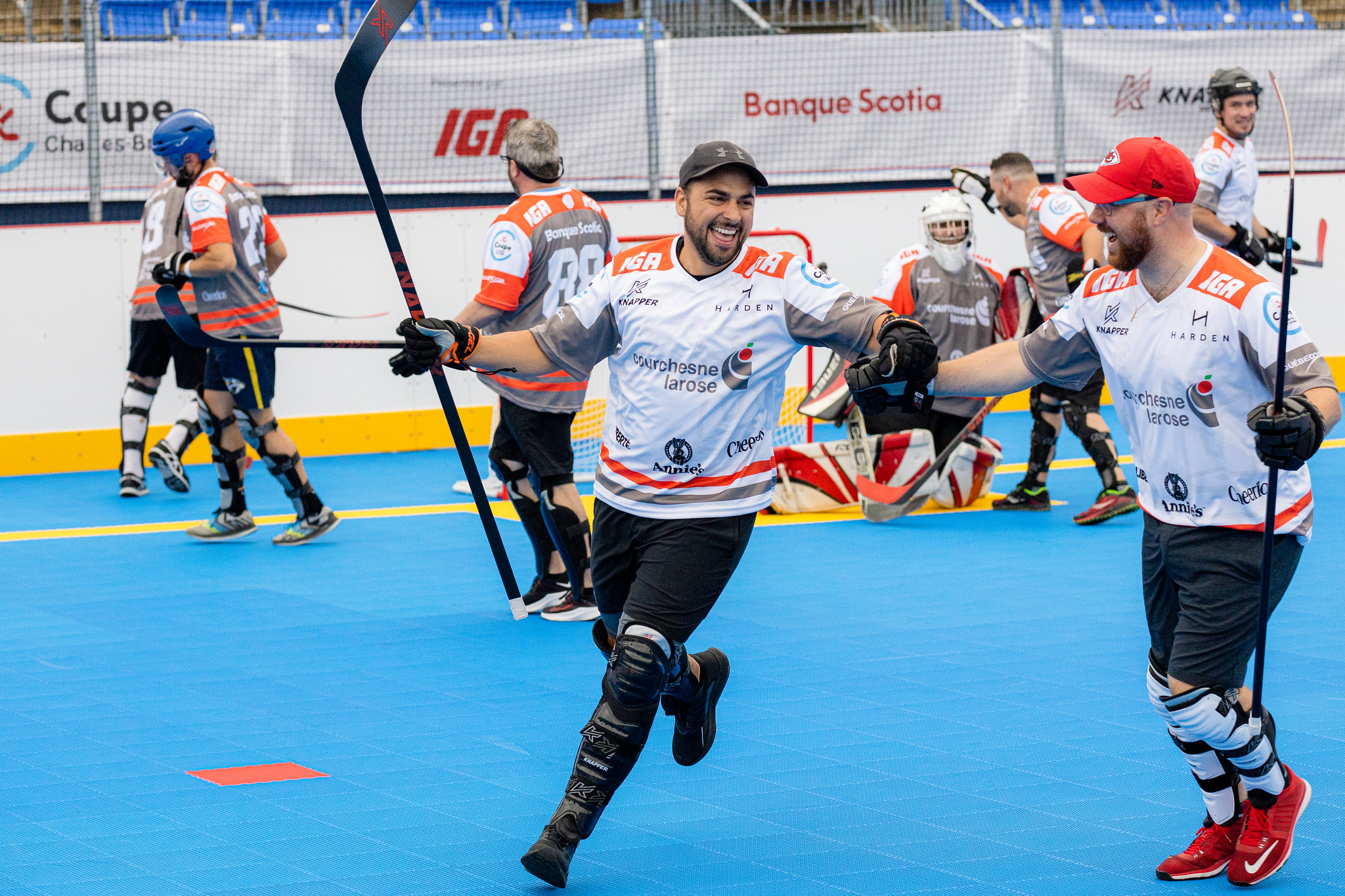 The event that everyone has been waiting for is finally back: the Charles-Bruneau Cup will be held on Saturday, September 3, again at the IGA Stadium. Inaugurated last year as part oaf the Foundation's 30th anniversary and in honour of Charles' love for the sport, the ball field hockey tournament brought together more than 300 participants and raised $750,000 for children with cancer – an exceptional success for a first edition.
Once again this year, corporate teams are invited to come and compete in a festive day filled with surprises. Four categories of 4 vs 4 format are now offered: recreational, intermediate, mixed recreational and mixed intermediate. This is a great opportunity to build relationships with colleagues, to consolidate your work team and to play for the cause!
This event would not have been possible without IGA, a valuable partner of the Charles-Bruneau Foundation for over 15 years. All of its merchants and loyal customers are important allies in financing research and developing projects dedicated to pediatric hemato-oncology. The Foundation is immensely grateful for the company's renewed support.
Find out more about the 2nd edition of the Charles-Bruneau Cup or register now!