A shortfilm to thank our heroes on bicycle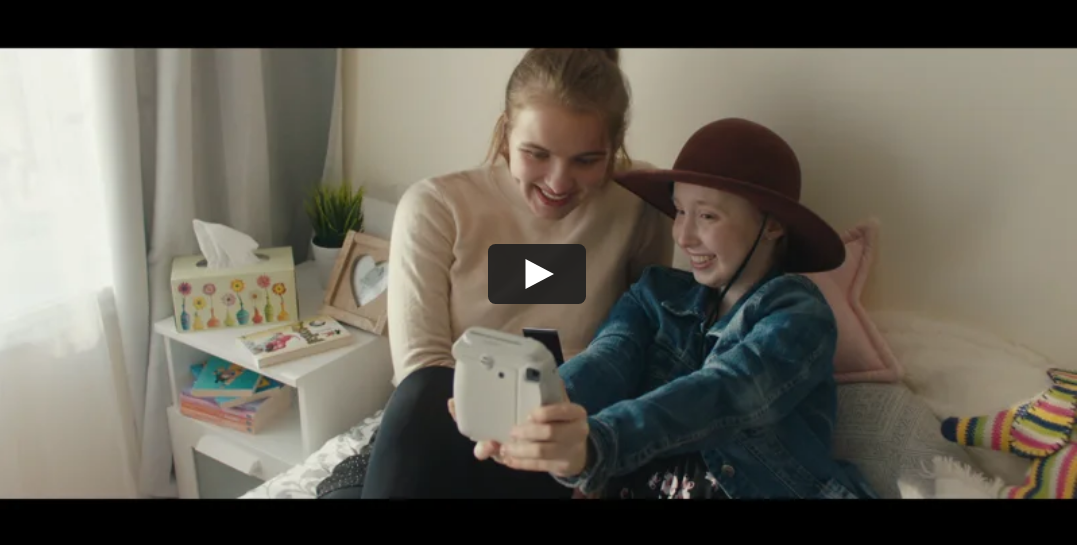 The Tour CIBC Charles-Bruneau has been a resounding success for 25 years, thanks in no small part to the dedication of its participants, volunteers and partners. In July of each year, several hundred cyclists take to the roads, evermore determined to travel further and for longer in a bid to raise funds for research on pediatric cancer.
To celebrate 25 years of involvement on the part of the cyclists in the Tour, we mandated CRI agence to create a short film. The film takes us into the world inhabited by two teens, Alexe and Léa, both of whom cherish the hope of overcoming cancer, buoyed by the wave of support and friendship from the Tour CIBC Charles-Bruneau community. Thank you to our daily heroes. You show great devotion to the cause when you straddle your bikes to exercise in support of children with cancer.
---
Credits
The Fondation Charles-Bruneau
Communication and Marketing Director : Marie-Claude Lachance
Communication Advisor : Anthony Touche
Communication and Community Management Advisor : Claudia Ouimet
CRI agence
Assistant Creative Director: Mounir Fadlou
Copywriting : Sébastien Tougas
Consultation : Noémie Duchesne et Christine Blondeau
Web Consultation : Patricia Rheault
Digital  Strategy : Arnaud Mollé
UX/UI : Coralie Deborde
Front-End Dev: Benoit Delorme
Analyst : Linda Furstenberger
Team Lead : Hugo Trudel
Video
Production : Kazak – Images | Contenu
Executive Producer : Benoît Hogue
Producer: Érika Bellehumeur
Director and Screenwriter : Cristina Martins
Director of Photography : Mathieu Elie
Video Editor : Paul Jutras
Postproduction : Postmoderne
Original music : Jean-Michel Blais
Sound : Karl Tremblay
Photos
Photo : Christian Tremblay
Photo editing : Marc Denault