Our partners already getting set for the 25th edition of the Tour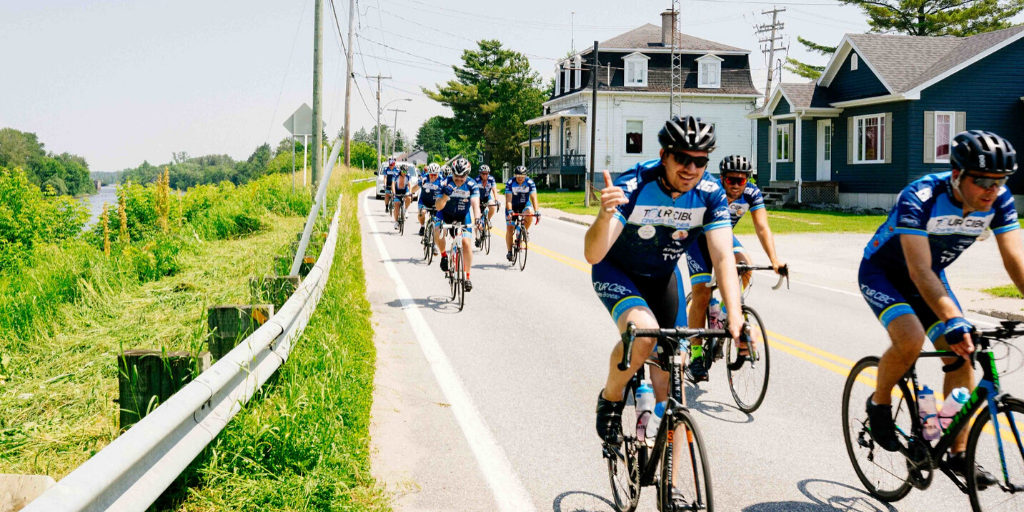 Ahead of the next edition of the Tour CIBC Charles-Bruneau, our most loyal partners and their corporate teams have already begun their fundraising activities.
A warm word of thanks goes out to Cascades, IGA and CIBC for their continued support for our mission. In this time of uncertainty surrounding the post-pandemic reopening, their support allows us to look to the future with confidence.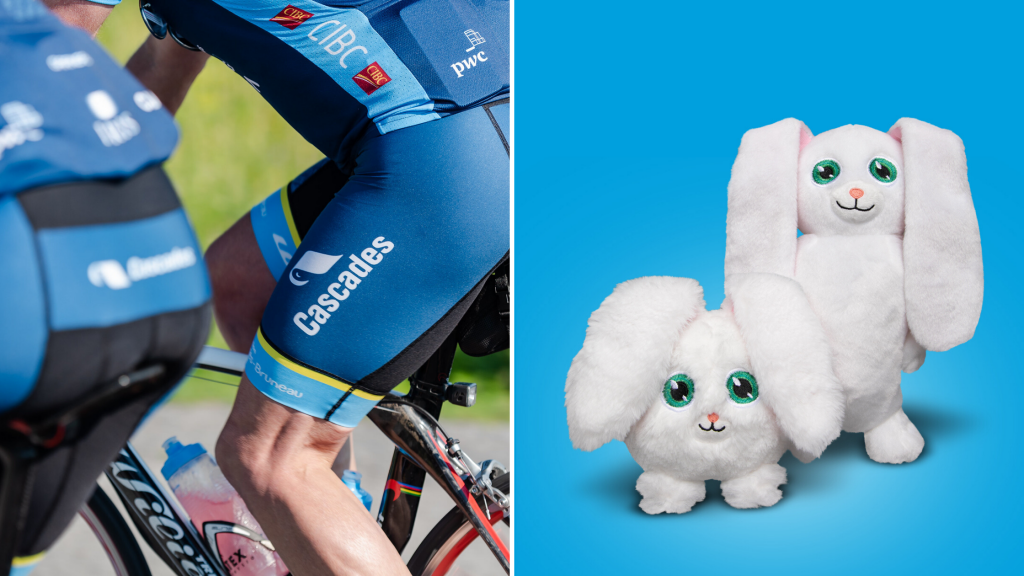 As part of its 202 summer campaign, Cascades is pleased to remit the sum of $115,700 to the Fondation Charles-Bruneau. This sum was raised through the sale of Cascades Fluff & Tuff stuffed animal toys and thanks to the generosity of its employees, who contributed to an online fundraising campaign.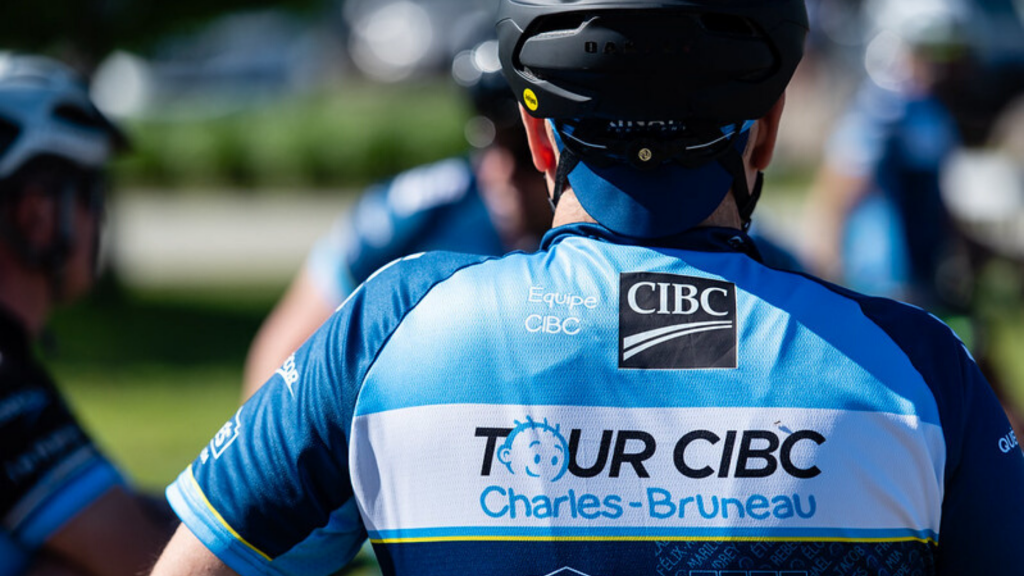 In July, CIBC donated $100 to the Fondation for each new registration for the Tour CIBC Charles-Bruneau, up to a maximum of $50,000. This generous matching donation initiative served as an incentive for hundreds of cyclists to register promptly for the 25th edition.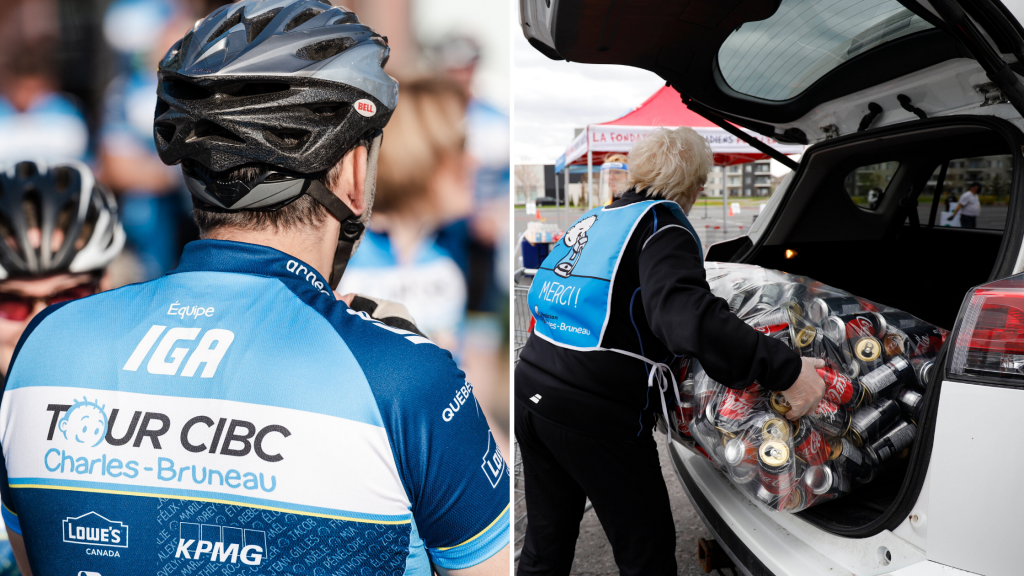 In May, IGA participated in a refundable container collection across Montreal, in collaboration with the organization Earth Day Canada. Thanks to the participation of residents, thousands of cans and bottles were recovered at collection sites, and a sum of $22,338 was remitted to the Fondation Charles-Bruneau.
To all those who played a part in this effort, our children thank you for actively contributing to the progress of pediatric cancer research in Quebec!