Charles-Bruneau Gastronomic Evening: Mission accomplished!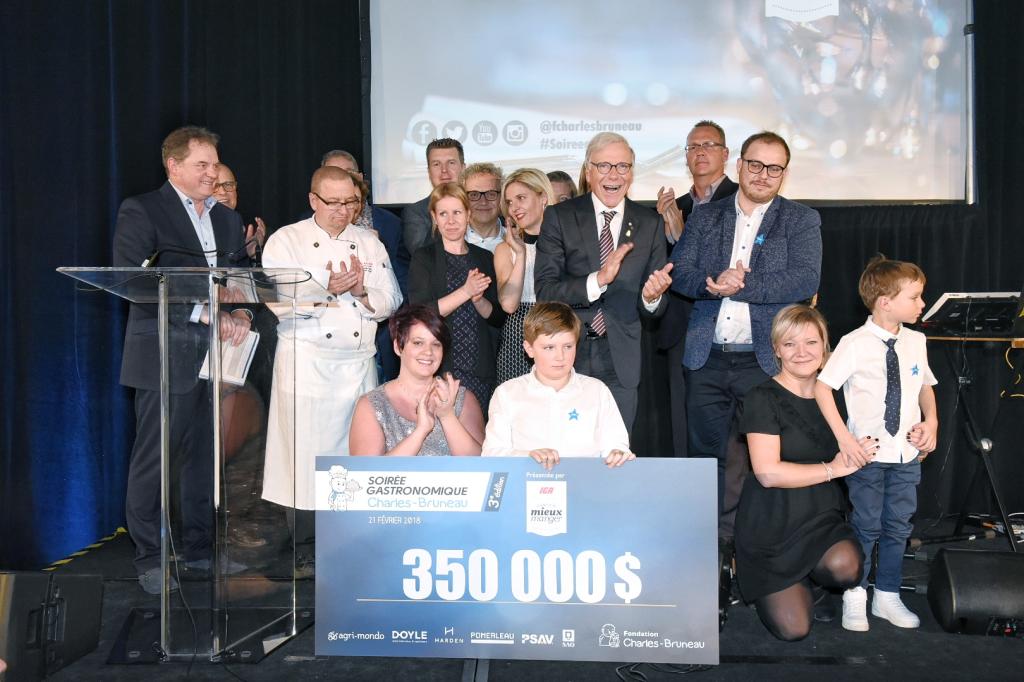 MONTREAL, Feb. 23, 2018 – It is in front of more than 600 guests that we have unveiled a check for $350,000 at the third edition of Charles-Bruneau Gastronomic Evening on February 21st, which took place at the Hyatt Regency Montreal.
For the third consecutive year, the evening was presented by IGA, the joy of eating better and held under the honorary presidency of Mr. Pierre St-Laurent, Executive Vice-President – Quebec at Sobeys. The 4-course gastronomic menu was signed by Relais & Châteaux Grand Chef, Jérôme Ferrer and, Executive Chef of the Lac-Leamy and Mont-Tremblant casinos, Denis Girard.
Over forty public figures, including Pierre Bruneau, Paul Doucet, Thomas Beaudoin, Fabien Cloutier, Mylène Paquette, Hugo Giroux, Debbie Lynch-White, and Stéphane Fallu were there in support of thousands of children with cancer.
The Fondation Charles-Bruneau wishes to thank all its partners, donors, and friends that have contributed to the evening's success.