FIVE YOUNG PEOPLE FROM THE CHARLES-BRUNEAU FOUNDATION SUPPORTED IN THE 24H TREMBLANT!

The 24h Tremblant's sponsored children embody the essence of this cause. They act as ambassadors and illustrate the immense value of a charity event like this. In the 2023 edition, we are privileged to present Charles, Coralie, Félix, Aidan and Sarah-Lou, the children of the Charles-Bruneau Foundation who have been chosen as the faces of this sporting event.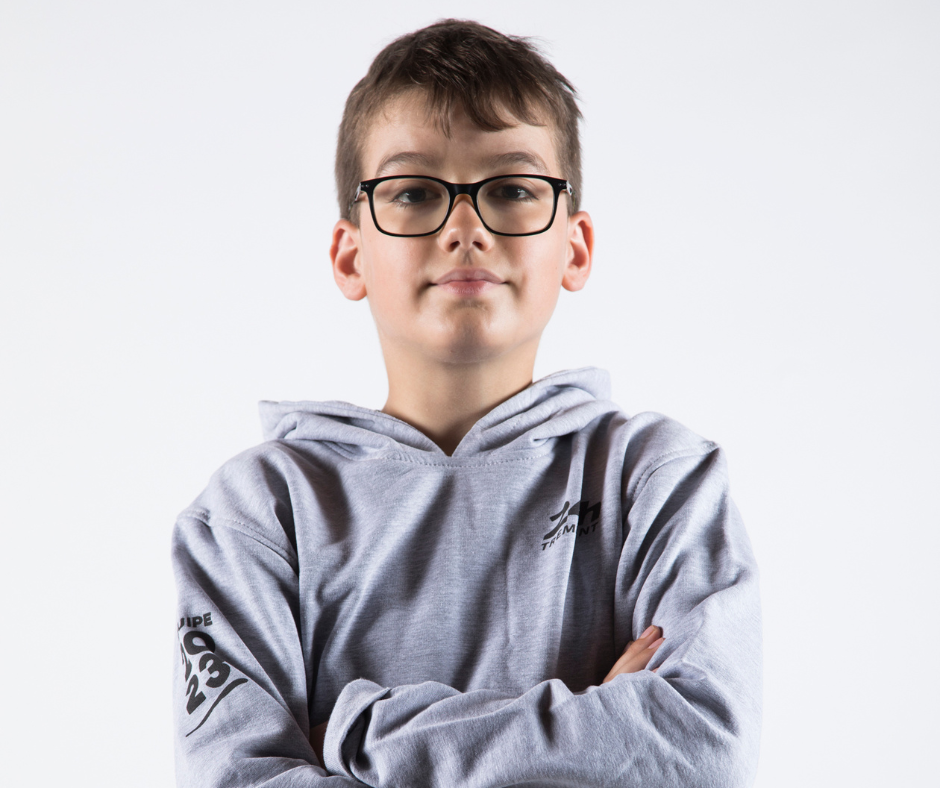 Charles, 11, undergoing treatment for acute lymphoblastic leukemia
In November 2021, Charles came to hospital with persistent leg pain. Treatment was immediate. The diagnosis: acute lymphoblastic leukemia. Despite this, the family feels fortunate that the cancer was discovered in time.
The first months of treatment were very difficult, both physically and psychologically, for Charles, those around him and his family, who remain strong and united in their ordeal. Treated at the Charles-Bruneau unit of the CHUS de Fleurimont in Sherbrooke, what Charles found most difficult at the time was having to be hospitalized for a long time without being able to see all his family members, including his two little twin sisters, Camille and Chloé.
Now that the aggressive chemo treatments are behind him, Charles remains resilient and ready to overcome any hardship. His treatments will continue until early 2025. For this math whiz who loves science experiments and video games, the important thing, as he so aptly puts it, "is to always enjoy the little moments with family and friends!"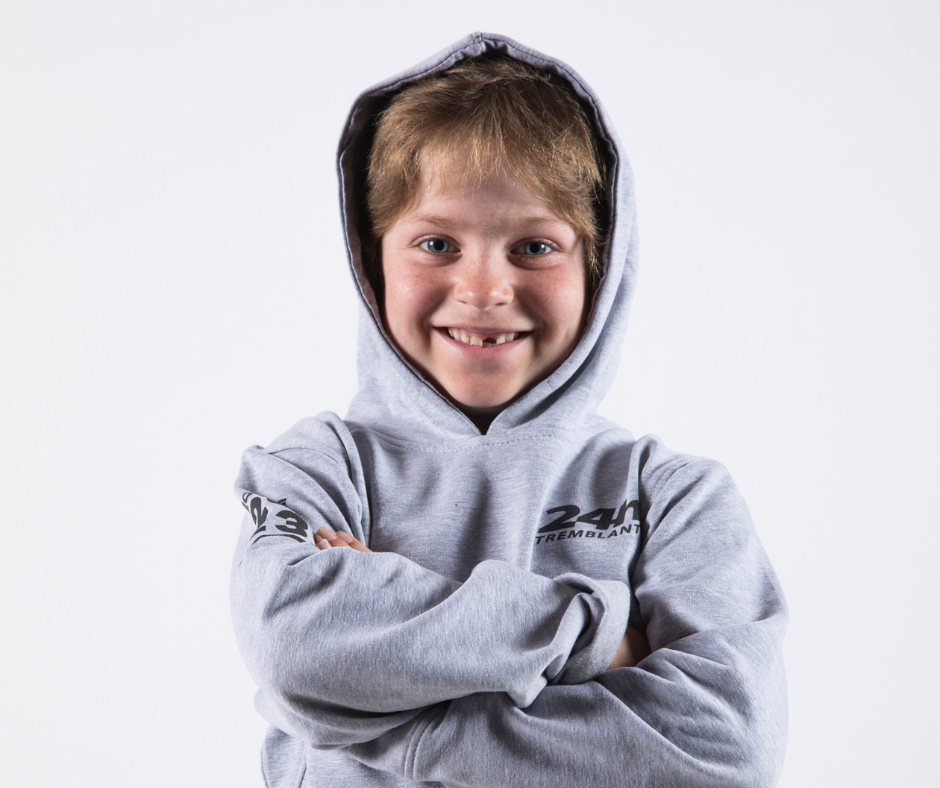 Coralie, 9, in remission from acute lymphoblastic leukemia
In November 2021, Coralie was diagnosed with acute lymphoblastic leukemia. What followed was a series of treatments during which Coralie received several transfusions. When she returned to school almost a year later, Coralie had to be hospitalized twice because of a virus.
"I've often felt tired, but when I need energy, it's Mom's lasagne that makes me strong! When I'm cured, I'm definitely going to play field hockey, and what I'd also like is to have powers to save people."
Coralie is in remission, but the second phase of treatment has been more difficult in terms of side effects. She developed hyperglycemia following chemotherapy treatment and had to be hospitalized again. Coralie is now in what we call the "maintenance" phase. If the treatment plan goes according to plan, this determined, bright and curious little girl will have her last chemotherapy treatment on the Monday following the 24h Tremblant.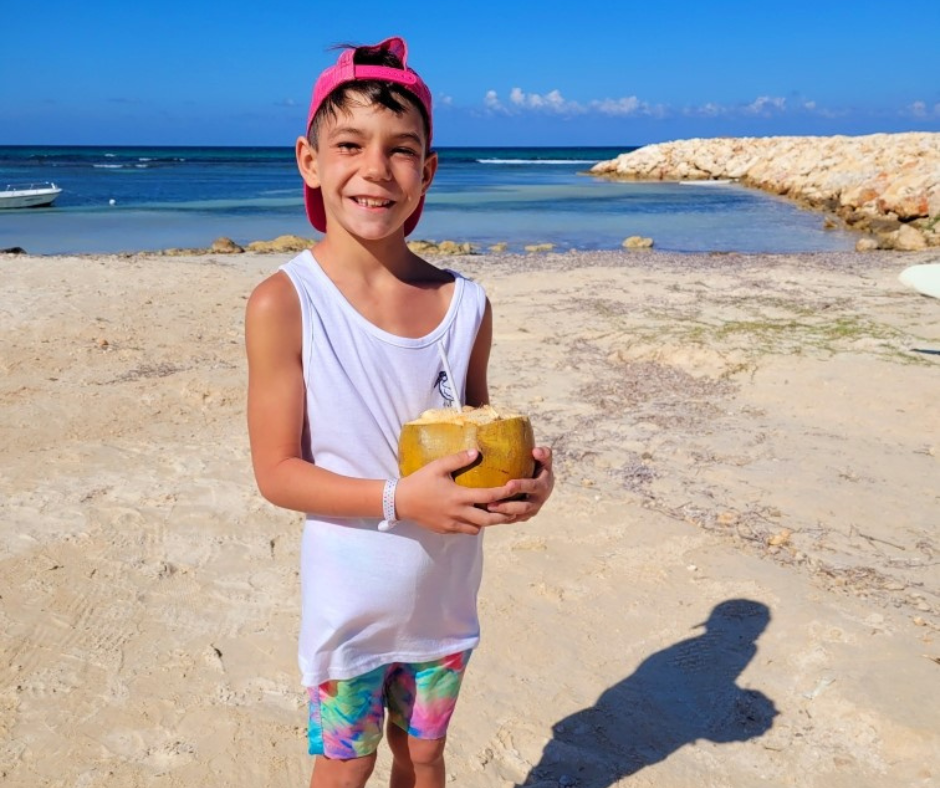 Félix, 8 years old, is being followed in hemato-oncology at a Charles-Bruneau center following diagnoses of Histiocytosis and Autoimmune Lymphoproliferative Syndrome (A.L.P.S.).
For Félix, the trips to the hospital began as early as his first month of life. Following a biopsy, carried out after noticing that a small pimple hadn't disappeared, it was discovered that he had histiocytosis. This is a cellular anomaly that leads to a series of disorders.
The first four years of Félix's life were not easy. Frequent hospitalizations for minor viruses such as otitis, colds and sinusitis were worrying. Félix could be hospitalized for three days for a simple ear infection. Research took a few years and led to a diagnosis of autoimmune lymphoproliferative syndrome (A.L.P.S.), an autoimmune disease for which Félix must be treated in immunology and hemato-oncology.
Thanks to research, a drug now exists that allows Félix's immune system to be controlled and stable. Above all, this allows Félix to enjoy the things he loves most: swimming with his family in the lake at the cottage, walking in the forest with his dog Shelby, having fun with his big sister Laurence or playing soccer. Resilient, capable and funny, Félix is also a very strong boy!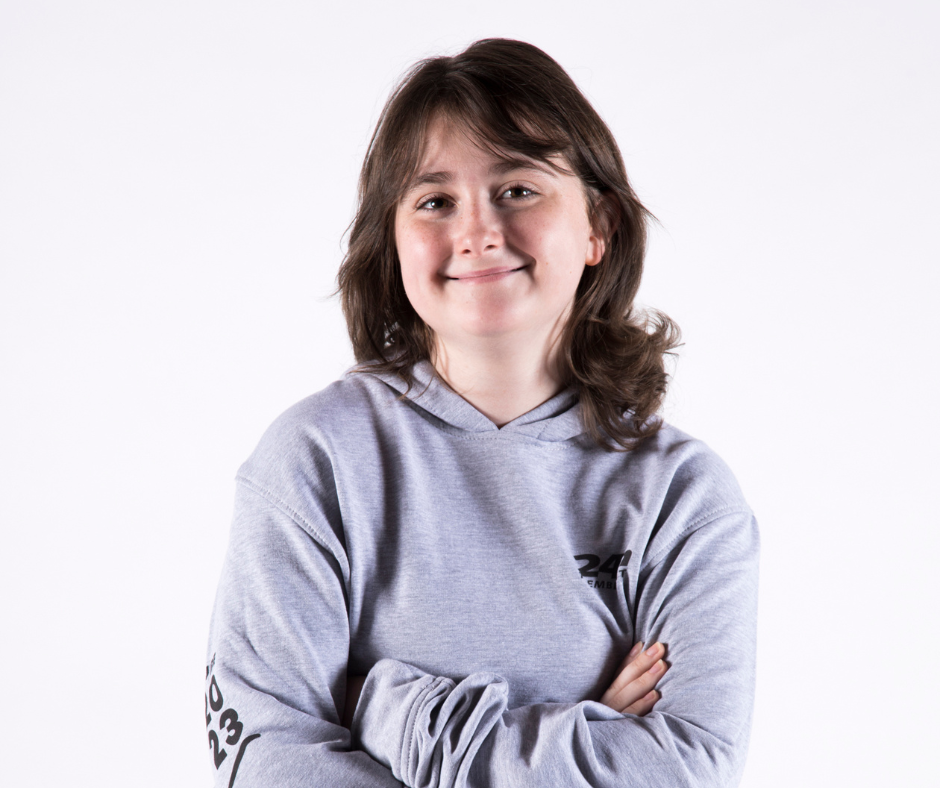 Sarah-Lou, 13, in remission from acute lymphoblastic leukemia
On May 8, 2021, Sarah-Lou was diagnosed with high-risk B-type acute lymphoblastic leukemia. Within the hour, she was admitted to intensive care. A week later, she was transferred to the hemato-oncology unit, where she remained for a month.
For a year, her life and that of her family was punctuated by visits to the hospital, at best once a week, sometimes several times a week.
She was unable to attend school for the whole of Grade 6, but fortunately was able to finish and attend her primary school prom with her friends. Right now, she's in Secondary 2 at a drama school. Her dream: to become an actress!
Last September, Sarah-Lou entered the home stretch with the end of her treatments. Her mother would tell you that she's a true warrior, with incredible resilience. Sarah-Lou, on the other hand, would tell you to keep smiling!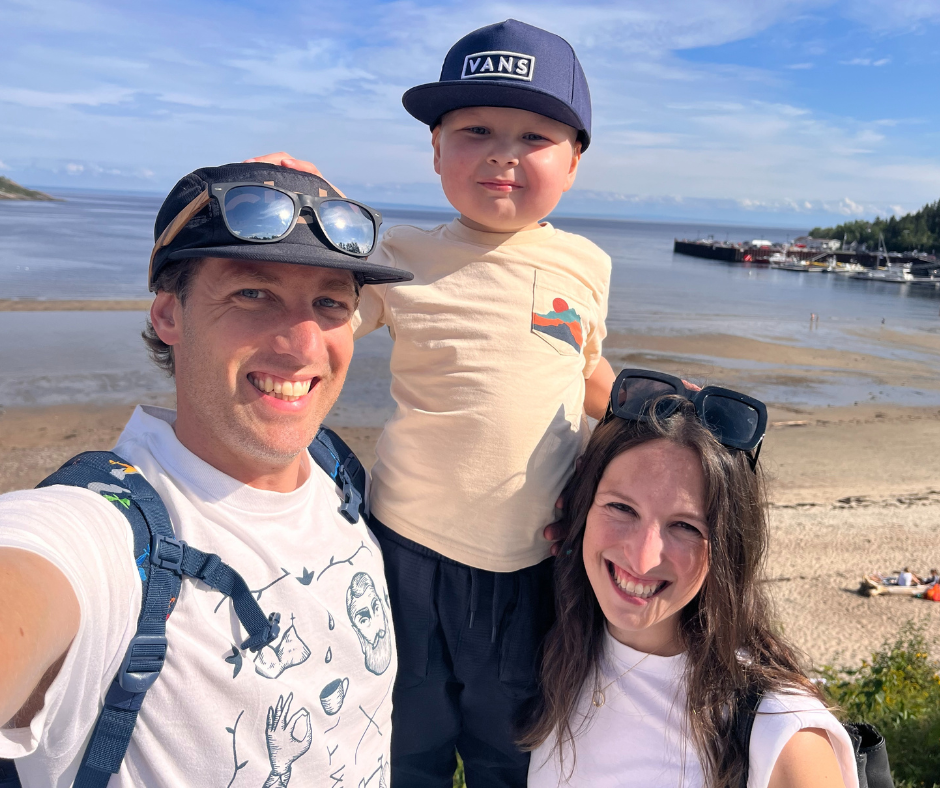 Aidan, 4, undergoing treatment for acute lymphoblastic leukemia
Since his diagnosis in December 2022, Aidan and his family have been in and out of hospital. At the moment, he has one day of treatment a week at the outpatient clinic of the Unité Charles-Bruneau at CHUL in Quebec City.
His parents describe him as a little ray of sunshine who is playful, funny, generous, caring and exceptionally courageous and resilient for his age. Aidan, for his part, says he's just as strong as Spiderman and Ironman, his two favorite superheroes. He loves superheroes, and his mom says he's one in his own way.
Aidan is very active: he loves riding his bike, playing outside, running, going for walks or "expeditions" in the forest with his parents and his dog Yellow, a Golden retriever! He also loves dancing and playing music. And he really enjoys being read to and cooking with his parents.
It's for children like Charles, Coralie, Félix, Sarah-Lou and Aidan that the 24h Tremblant participants will surpass themselves from December 8 to 10. Together towards a cancer-free childhood!