Testimonial by CIBC employee Martine Leblanc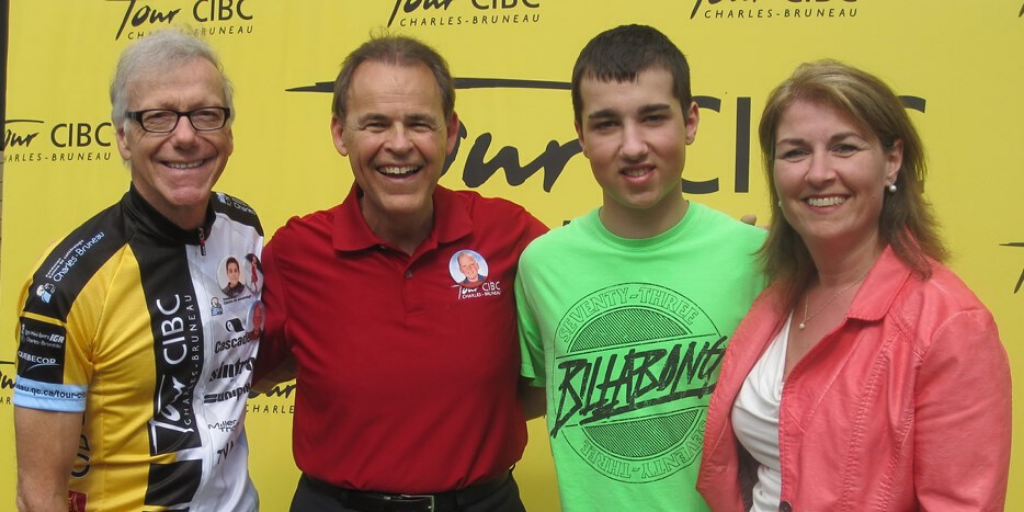 Martine Leblanc chose to raise public awareness about the importance of hematology and oncology research after her son survived a battle with cancer in 2012. During the COVID-19 crisis, she has also found multiple ways to lend a helping hand within her social circles.
"I feel like a winner, since not only am I able to help my family through this extremely difficult time, but I can also raise funds for a cause that's dear to my family and to me." – Martine Leblanc, Personal and Business Banking, Saint-Hyacinthe 
"Because my aunt and uncle never had children of their own, I'm like a daughter to them. We're extremely close. Last year, my uncle found out that he has incurable brain cancer. We were devastated.
Since the pandemic began, I've been grocery shopping for them as well as for my father and other seniors in my social circle. I disinfect all the items I buy because I don't want to take any chances. The danger to my uncle would be double if he contracted COVID-19, since he's fighting cancer. I feel a great sense of pride in being able to help the oldest members of my family. Our seniors played a crucial role in building this country, and now it's our turn to show them how grateful we are by being there for them at this especially difficult time.
I began to record the hours I spend helping my loved ones as volunteer hours, since my employer, the CIBC, values these actions and gives us reward dollars in exchange for those hours. To date, I've received $330 in reward dollars, and I'm confident that I'll be able to collect up to $500.
I chose to remit my donations to the Fondation Charles-Bruneau. This cause strikes a personal chord with me, as my son survived his battle with cancer in 2012 after receiving treatment at one of the four Centres de cancérologie Charles-Bruneau treatment centres. If my son is healthy today, it's thanks to them. Raising funds in support of pediatric hematology and oncology research in Quebec, by remitting my reward dollars to the Fondation or participating in the Tour CIBC Charles-Bruneau as a volunteer, was therefore a no-brainer!
I feel like a winner, because in addition to being able to support my family at this extremely difficult time, I can also raise funds for a cause that's dear to my family and to me."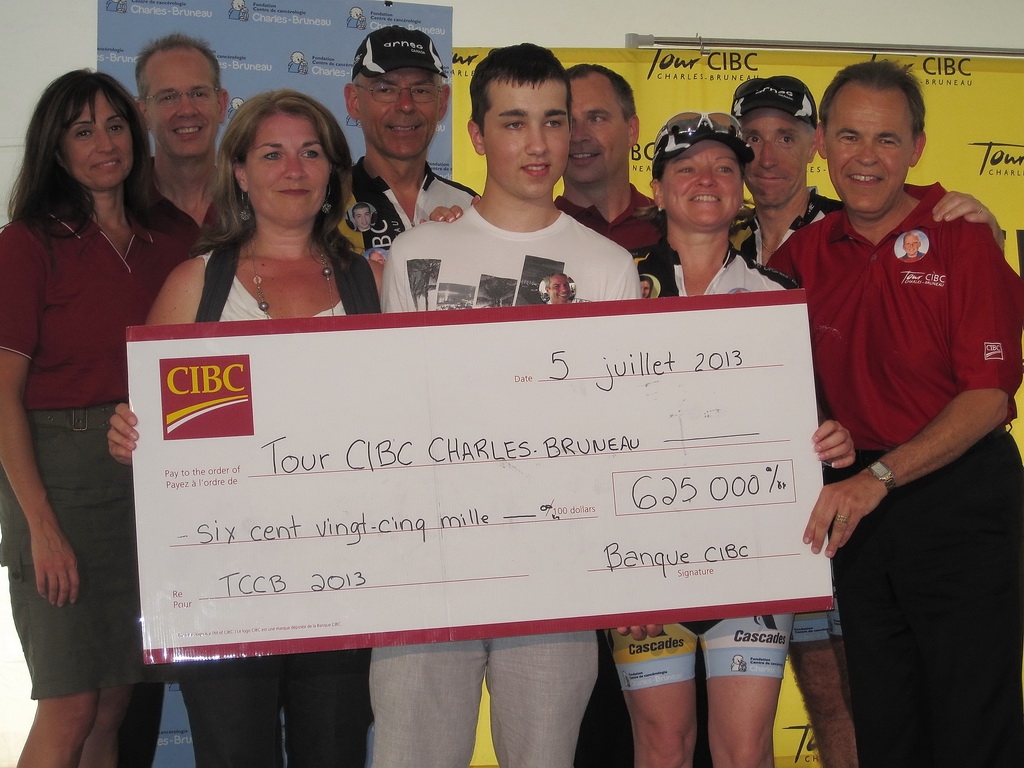 ---
A heartfelt thanks goes out to Martine for her involvement and generosity.
Learn about other stories of commitment by CIBC employees at One for Change